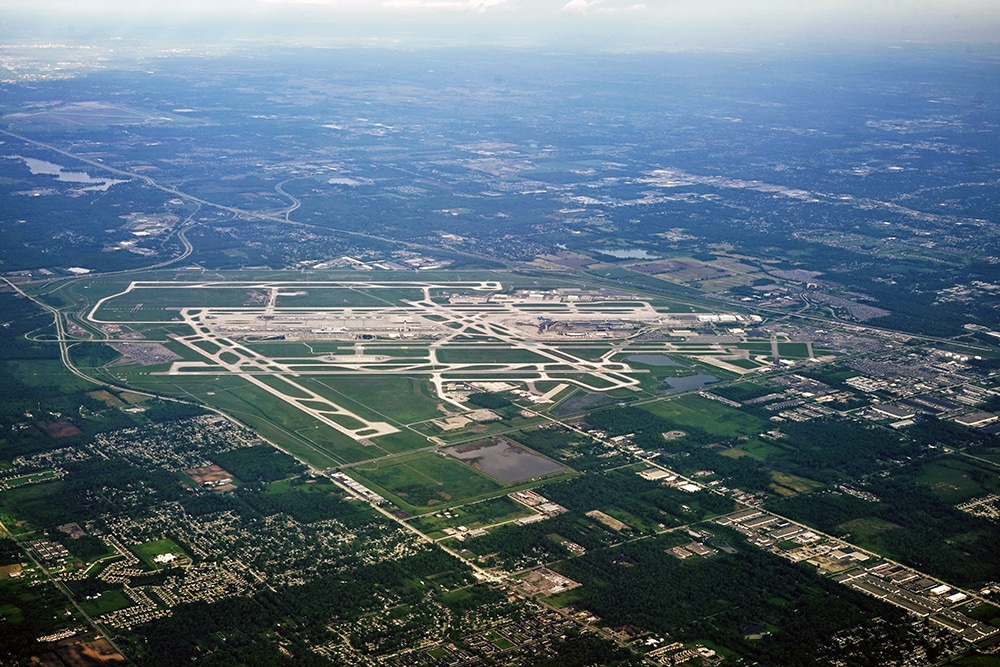 Traveling the world is amazing and nothing quite beats the moment you arrive at your final destination; however, when it comes to getting to and from the actual airport, you often find the accommodations less than desirable for someone who just spent hours on a cramped plane. If you are arriving in Detroit and need help getting to and from the Detroit Metro Airport (DTW), Rochester Limousine has the solutions you've been searching for.
At Rochester Limousine, we offer the newest fleet of luxury vehicles in all of Metro Detroit, making it easy for you to choose which one you need based on your unique situation. Looking for a larger vehicle to transport you and some friends or family to or from the Detroit Metro Airport (DTW)? No problem, we have vehicles that can hold up to 45 total people so that no one's ever left behind. Perhaps you're traveling alone and just need enough space for you, your luggage, and all that reclining and relaxing you plan to do? At Rochester Limousine, we've got you covered. Not only are our luxury vehicles spacious and comfortable enough to keep you happy no matter what time your flight arrives or departs, we also offer all the latest and greatest vehicular amenities and technologies to keep you entertained when you get settled in. Everything from road safety to entertainment is carefully considered when it comes to ensuring an enjoyable experience for every passenger, every time.
At Rochester Limousine, our experienced chauffeurs are always reliable, professional, and motivated to guarantee your satisfaction. Whether you need to make an extra stop or help loading your luggage, our goal is to ensure you are given first class services every moment you're in our care. Ride sharing services and apps can be sketchy, especially since practically anyone with a car can become a "professional" driver, but only Rochester Limousine offers truly trained, vetted, professional drivers who's only goals are to keep you safe and get you where you need to be. You will not find a better way to get to or from the Detroit Metro Airport (DTW) than by trusting Rochester Limousine to manage your transportation.
No matter what time it is, where you need to go, or how long it's been since you slept, our luxury vehicles and skilled chauffeurs will impress you; and that's not even the best part. Reserving one of our luxury vehicles at Rochester Limousine is easy and affordable, meaning anyone can do it. Come try us out for yourself today and finally see what all the fuss is about. If you are in the Metro Detroit area and are looking for transportation from the newest fleet in all of Metro Detroit, please contact us today by calling 248.289.6665 or by filling out the request a quote form.