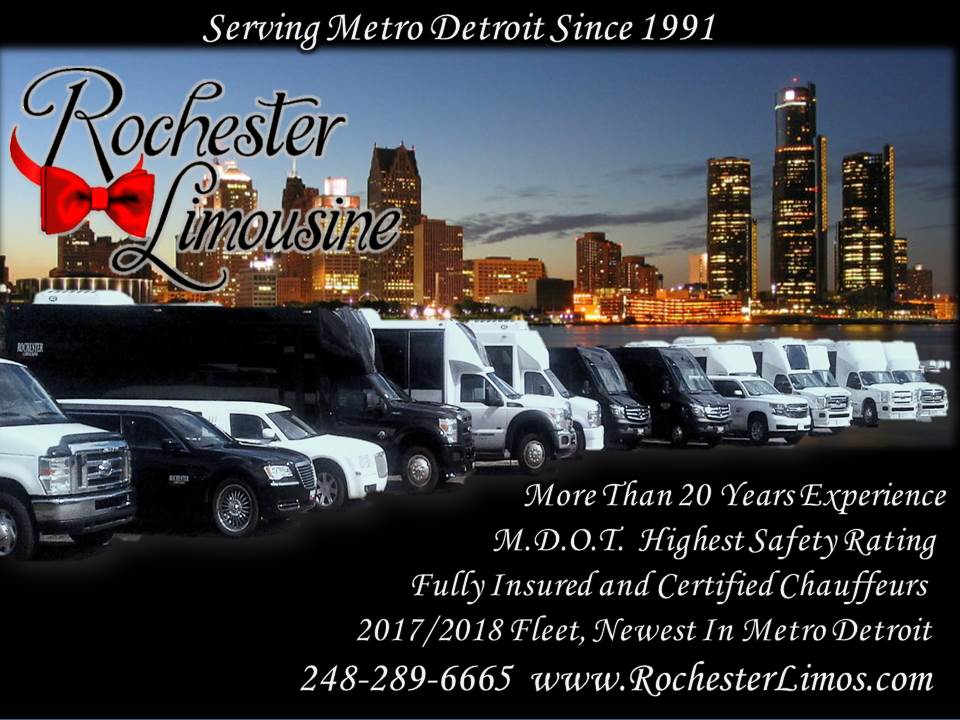 Whether you are welcoming family members and friends, or out-of-town business colleagues and potential clients/investors, it is always a priority to make sure your guests are as well taken care of as possible. However, transporting large groups while also making sure everyone is comfortable can often be a little difficult, especially if your guest list includes seniors and/or small children. Luckily, Rochester Limousine is here to save the day by giving you access to the newest fleet of luxury vehicles in all of Metro Detroit. No matter who is tagging along or where you're headed, Rochester Limousine is here to make sure everyone arrives where they need to be safely and at the appropriate times.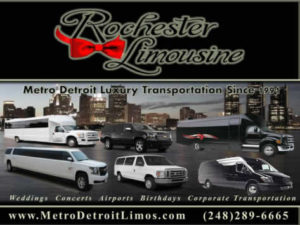 At Rochester Limousine, our incredible new fleet of luxury vehicles is designed specifically to impress your guests. With massive party bus rentals capable of comfortably seating up to 45 people or cozier limos and sedans perfect for more intimate get-togethers, we guarantee that we have at least one luxury vehicle that meets your needs. With each luxury vehicle containing top-notch entertainment amenities including bars, sound systems, flat screen televisions, and more; there's no way your guests won't be entertained on the road to or from the airport. Worried about those rambunctious kids on the way to the family reunion? Perhaps a dance party with colorful lights on a real hardwood dance floor in one of our party bus rentals will keep them occupied and out of your hair? Need to chauffeur some important clients around the city? Our sleek limos and sedans each ooze elegance and sophistication without sacrificing lavish comfort, safety, or entertainment. When it comes to offering comprehensively impressive transportation that you can count on, no one can beat Rochester Limousine. Not only does Rochester Limousine offer the newest fleet of luxury vehicles in all of Michigan with all the best road safety and recreational features, it is the only luxury vehicle provider that offers truly incredible customer service. Our experienced and passionate transportation experts pride themselves on their knowledge as well as their commitment to each and every one of our clients. Our mission is to serve you, and our success depends on your satisfaction.
If you want to take a chance and really go above and beyond to impress your guests, do so by choosing your luxury vehicle from the newest fleet in all of Metro Detroit. Call and speak with one of our friendly transportation professionals at Rochester Limousine today about how we can help you impress your guests by getting you into one of the incredible luxury vehicles in the newest fleet in all of Metro Detroit.  If you are in the Metro Detroit area and are looking for transportation from the newest fleet in all of Metro Detroit, please contact us today by calling 248.289.6665 or by filling out the request a quote form.